Caring for Skin Before and After Makeup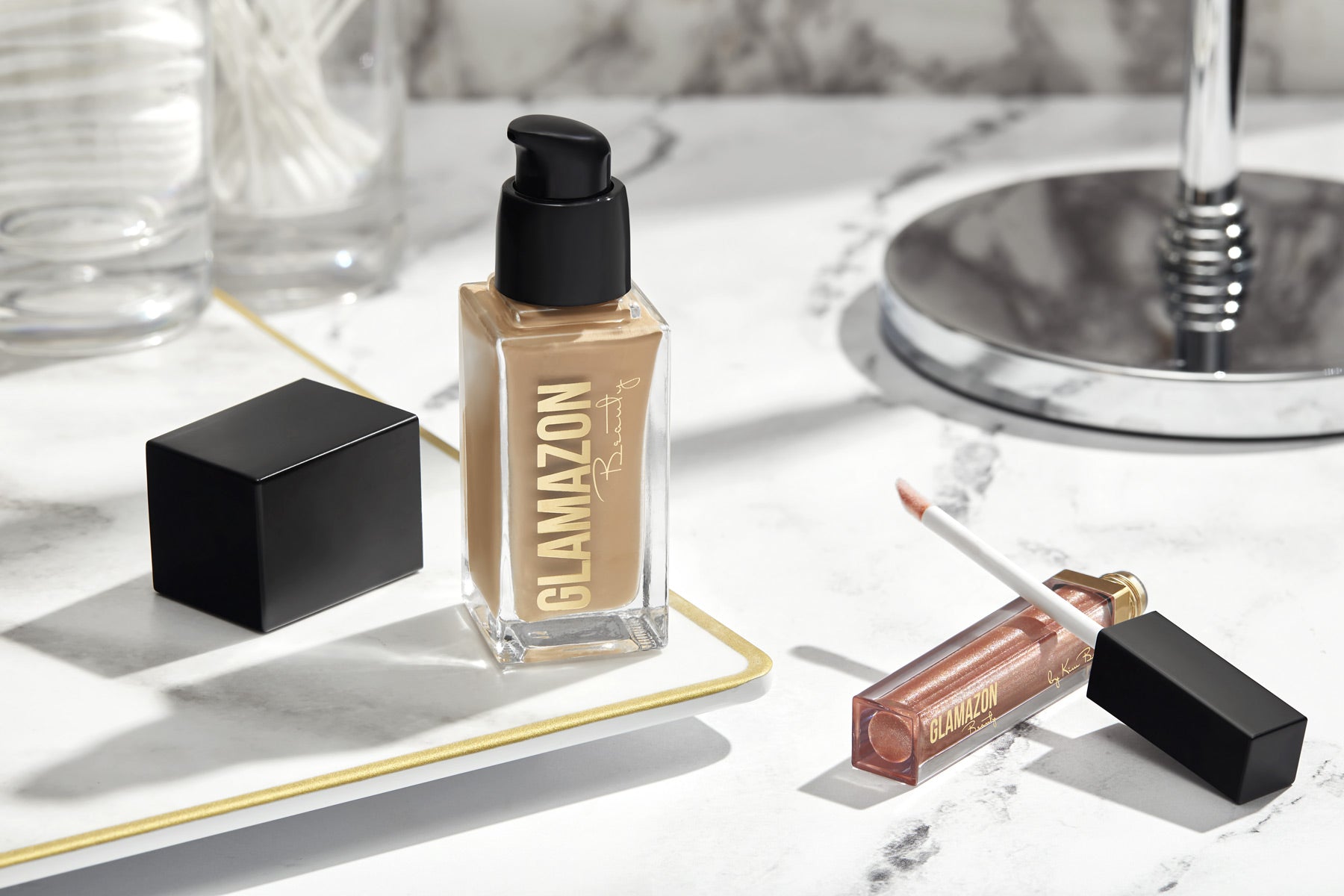 Good skincare habits are critical if you want to have a great canvas when applying your makeup. Healthy skin has a way of glowing, giving your makeup an extra dimension once applied. If you want to keep blemishes at bay it is important to never skip your daily routine of proper skincare.
Before Applying Makeup
First, you want to make sure your face is clean. Choose a facial cleanser that gently exfoliates the skin without drying it out. Squeeze a small amount into your hands then gently massage it onto your skin and rinse off thoroughly.
Next, use a facial serum that moisturizes and helps boost your skin's renewal process. This will also help the overall look of your complexion.
Finally, moisturize. It is best to find a moisturizer suited to your skin type. Whether oily, dry, or a little of both, there are moisturizers available to fit you. For long-lasting hydration, moisturizers that include aloe vera and hyaluronic acid are a great option. Hyaluronic acid is a dermatologist-recommended ingredient designed to help achieve a hydrated and healthy-looking complexion, which is great for applying makeup.
Now that your skin is clean and glowing, and makeup has been applied, let's discuss what to do when you're ready to take it all off.
After Removing Makeup:
A full skincare routine may not be the first thing on your mind when it's time for bed, but proper care will cleanse and help your skin to recover after exposure to pollution, sunlight, bacteria, and other toxins.
To cleanse, simply repeat the above step. Face washes, serums, and exfoliants are just a portion of good skincare habits. But, if you want to maintain great looking skin in between those days that you wear makeup, consider the following:
Sleeping in your makeup can clog pores and trap dirt and bacteria causing blackheads and blemishes. Always remove makeup.

Eat fresh fruit and veggies. A diet that is low in sugar and fat and rich in vitamin C will promote robust, radiant skin.

Get plenty of sleep. Getting at least seven (7) hours of sleep every night is vital in keeping skin rejuvenated.

Exercise and stay hydrated. Exercise can help the body maintain good blood circulation and water will keep the skin looking bright and healthy.
Listen, if a good skincare strategy had to be boiled down to three words, they would be: Pamper your skin. If you take care of your skin, then you have already done the hard part. You will get the best results from your makeup when your skin looks its best. Natural glowing skin adds an extra pop to your makeup. The confidence boost won't hurt either.